Last Game Results
Game 1:  Bulldogs at Home vs PB & J (8:30pm)

Game 2:  Bulldogs at Home vs South Side Hitmen (9:30pm)

| | |
| --- | --- |
| Bulldogs | 19 |
| South Side Hitmen | 9 |
Next Game
Friday, May 16, 2008 at 9:30pm CST
at Heavy Hitters
Remington East Field
Today's Weather


For a seven day forecast, click the graphic above.
Congratulations to the 2007 Regular Season Champion Bulldogs!
The Bulldogs defeated the Cardinals (3-11) and the Misfits (8-5) on Friday to end our season at 13-1 and as the 2007 Regular Season Champions! Go to the "Dog Bowl " to read the rest of the story.

In the playoffs, the Bulldogs made it to the Championship game, but were unable to take the playoff Championship to cap the 2007 summer season.
The Bulldogs are Looking for Players!
Are you a competative softball player who enjoys the post game celebrations (and sometimes misery) as much as the game? Is camaraderie and chemistry with your teammates as important to you as winning? Do you believe that team chemistry plays just as big a role (if not more so) to a teams success, then the just the skill level of your teammates?

If so, you may just have found the team you've been looking for. The Bulldogs Softball Club is seeking players for the 2008 Summer and Fall seasons. Although we will not be able to fulfill every request for a spot on our team, we do have a list of managers from other competative teams whom we share information with from time-to-time.

So, if you feel you can be a great fit for our team, we would love to hear from you. Highlight videos of you playing are welcome, but optional. If you do send us any highlight videos, be sure to include some embarrasing moments of you at a post-game celebration, as well! Please keep it clean, however, as we are also a family oriented team!

Click here to fill out our Prospective Player Form for priority consideration.
The Dog Pound Radio Show is Born!
Our heads are always spinning in the Bulldogs Softball Club's front office. If you think this idea is crazy, you should really hear some of the other crazy ideas that have been tossed out!

Yes, the rumors are true. The Bulldogs are so full of themselves that they have decided to start their own Internet Radio Show. I mean let's face it, who is better equipped to cover our team, our league, our rules and do it any justice? We put the word out, but no one had the stones to step up to the plate and cover us a half our each and every week. Can you believe that?

So we decided if it's worth doing, it's worth doing it right. So on a weekly basis, this summer we plan to cover the following gripping topics for a half hour each week.

Every Tuesday night, starting Tuesday, May 2, 2008 at 9pm CST, you can listen LIVE to our new "Dog Pound Radio Show" over at TalkShoe.com.

Topics We will Cover:


Bulldog Highlights from the previous game.
League re-cap. Which teams won and which teams lost each week!
We will cover key tournaments from the weekend, including the results from our affiliate tourney team, Adobo!
Special Guests! Did you think we wouldn't be on the cutting edge? Of course we will, as we add guests to our shows each week. As we secure the guests they will be announced.
You! That's right, we want to hear from you each week. Call in during the live show and take part in our conversations. We invite our players, our opponents and any fan of softball to come join us for a half hour discussion!
For a quick look at the up coming shows, click on the TalkShoe gadget on the right!
Join the Discussion!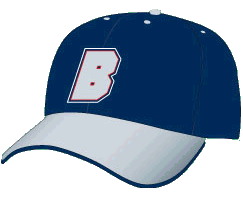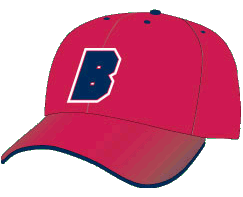 Well, the discussion is over and the new hats are here and look great. Go figure that the hats do not look either of the models above.

However, let's get a new discussion going. What other items would you like to have? Jackets, pants, sweatshirts, golf shirts? What about knick-knacks like mousepads, koozies, golf towels, blankets, etc? Visit the Bulldogs forums today and let us know what you want!
Sponsorships & Fund Raisers
As we head in to the offseason we will be looking to add to our list of sponsors and possible fund raisers for 2008. We will be offering Web site advertisement, space on a banner to be displayed at every game and running some of the same fund raisers we did this season.

If you should have any leads or suggestions on how to raise money for 2008, we would appreciate the leads and/or your help.
New! The Dog Pound Radio Show!


(click below to listen to the latest show)
Support Bulldog's Sponsors!
Mullen's Bar & Grill - Lisle, IL
Located in Lisle, IL, Mullen's Bar & Grill offers a great dining experience. Be sure to tell them you heard about them from The Bulldogs Softball Club!

3080 Warrenville Rd.
Lisle, IL 60532
(630)505-0240
(630)505-0299
Don't Forget Mother's Day!
Send a Free Greeting Card today.